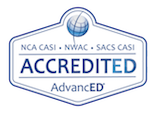 ARE YOU A MIDDLE SCHOOL STUDENT WHO HAS FALLEN BEHIND?
Coronado is now offering a middle school program for students in 7th and 8th grade who have fallen behind. In our program, you will be able to accelerate through your middle school requirements and start high school classes. With this new program, Coronado High School will increase motivation and responsibility by fostering positive adult-student relationships through counseling and mentoring.
OUR PROGRAM OFFERS
Ability to start high school classes as soon as middle school requirements are met. You do not have to wait for a semester or year end. 
Flexible schedule with two session times to choose from.
Free bus passes if you live two or more miles from school.
Highly qualified teachers and added support specialists in the areas of reading, ESE, and college and career planning.
On-site counselors.
One-on-one instruction.
A safe and secure learning environment. 
You can accelerate through middle school and start high school classes. If you're interested in this program, call us at 239-337-9140 or fill out the form below.
LEARN MORE ABOUT OUR NEW MIDDLE SCHOOL PROGRAM
Must be in 7th or 8th grade to enroll
Coronado High School
3057 Cleveland Avenue • Fort Myers, FL 33901 • 239-337-9140