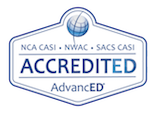 Who We Are
Finish School's accredited, revolutionary charter schools provide students (ages 16-21) with a safe and distraction-free environment where you can learn at your own pace and on your schedule. You'll be able to balance your personal life and responsibilities while working towards your diploma.
Our experienced teachers and staff care about more than just your education — we care about YOU. It doesn't matter if you're behind on credits. You will graduate. No drama. Just learning.
What We Offer
FREE tuition
Flexible daily schedule
Easy application process
Free public transportation to school
Credits earned for working/volunteering
On-site Family Support Specialist
College application assistance
Job placement and career coaching
English Language Learners (ELL) program 
Once you earn your high school diploma, we'll be by your side to help you
take the next step in your career, education and life.