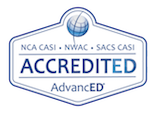 It starts here. Fill out the form below and you'll be one step closer to getting your high school diploma. Once you submit your online application, a member of our staff will contact you to confirm your details and help you continue on your path to finishing school and getting your diploma.
WHAT WE OFFER

FREE tuition
Flexible daily schedule
Easy application process
Free public transportation to school
Credits earned for working/volunteering
On-site Family Support Specialist
College application assistance
Job placement and career coaching
English Language Learners (ELL) program
Not sure what school to select? Use the map below the application to find the school nearest you.

LEARN MORE ABOUT GETTING YOUR DIPLOMA THROUGH FINISH SCHOOL.
— Must be between 16-21 years of age to apply in Florida and Georgia; ages 16-20 in North Carolina —